We've had a few requests over the years to integrate third party rating and review widgets with our store locator which we've been happy to help our customers with as part our free onboarding service. However, it's always been a less than ideal solution as the integration between two independent pieces of software is often fragile and can break as a result of changes by third party software developers. So, we decided to integrate a ratings and review system directly into our store locator software as a first class component.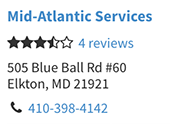 If you'd like to use either the rating or review component in your locator, you'll just need to add them to your locator layout using the Layout menu option. Drag and drop the Rating and / or Review element from the list on the right to the place on the left where you would like them to appear in your locator.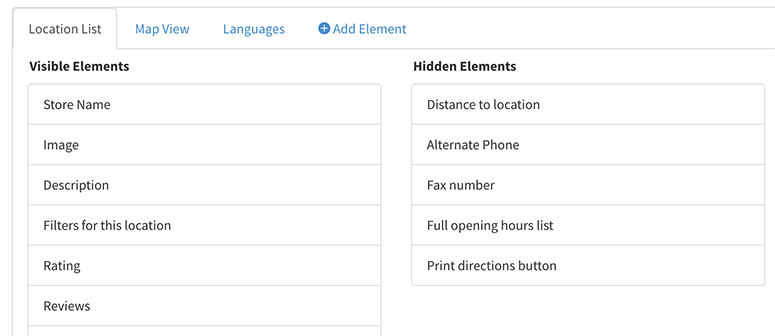 The Rating item is the star rating out of 5 which is only shown when you have at least one rating for that location
The Reviews item is the number of reviews with a link to view those reviews and for customers to submit their own reviews
If you add the Reviews item to your locator, customers will be able to click on the link provided to view reviews for that location and to add their own review as shown below: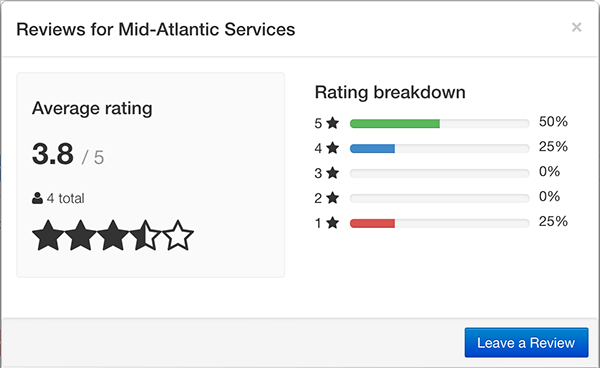 Once a review has been submitted by one of your visitors, you'll receive an email notification that it's ready for you to approve. All reviews are shown on the new Rating & Reviews page in your admin console where they can be approved or deleted. As soon as they are approved, the new review will appear in your locator.
We've made this feature available to all plans at no extra cost